SHEFU 30cm 2 Tier Steamer Pot with Steam Layer FOC 20cm Pot
Wah, berbaloi sungguh kalau beli Pengukus 2 Tingkat SHEFU berukuran 30cm ini kerana kita akan dapat satu Kaserol Stainless Steel berukuran 20cm berpenutup kaca lutsinar PERCUMA . Sesuailah dengan kata orang, 'Menang Membeli, Menang Memakai'.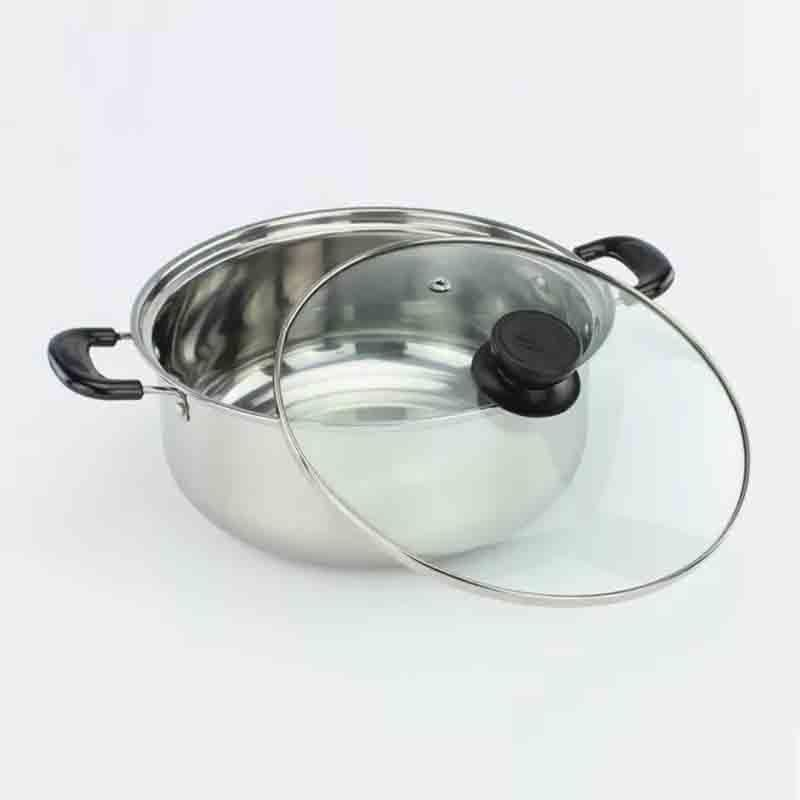 Pengukus yang diperbuat daripada aluminium berkualiti tinggi ini mempunyai lapisan pengukus (flexible) berlubang kecil mampu menjadikan tugas mengukus pulut lebih mudah! Ia akan mengelakkan daripada beras pulut jatuh ke dalam periuk berisi air di bawahnya.
Antara kelebihan Steamer Pot yang lain adalah:
Penutup pengukus lebih tinggi, amat sesuai untuk mengukus kek kerana ruangnya membolehkan kek naik / mengembang dengan sempurna
Bila rak pengukus (flexible) tidak digunakan, periuk bawah sesuai untuk memasak dalam kuantiti yang banyak
Penutup kukus berdasar leper juga mengurangkan pembentukan wap yang boleh menitik ke atas kuih yang dikukus.
Sesuai untuk dapur gas, arang dan minyak.
Ciri kedap udara memastikan makanan yang dikukus mendapat maksima wap panas untuk kesempurnaan masakan
Pengukus diperbuat daripada 201 Stainless Steel manakala periuknya daripada 401 Stainless Steel yang tahan karat dengan kualiti yang diiktiraf di peringkat antarabangsa.
Dengan penjagaan rapi seperti membersihkan dengan sempurna, lap dan simpan dengan cermat, pengukus dua tingkat ini akan tahan lama. Periuk kaserol percuma pula mampu menjadikan tugas memasak lebih meriangkan.
Limited Unit with FREE Gift worth RM 29.90: 20CM STAINLESS STEEL CASSEROLE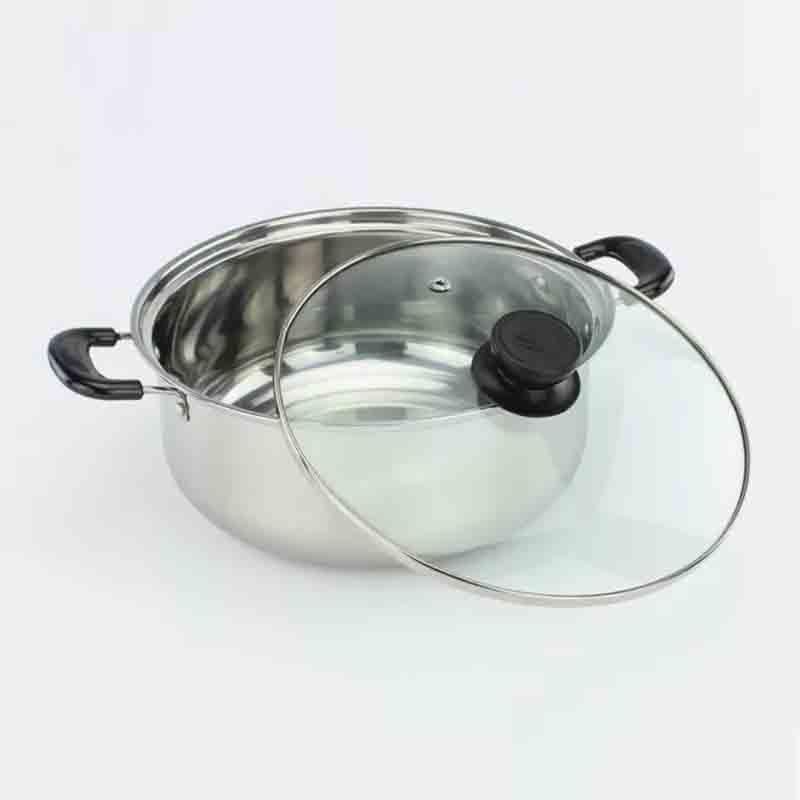 This steamer pot with high stainless steel lid.
This pot with flexible steam layer can be used to steam and cook.
FREE postage in West Malaysia

Size: 30cm
Reserved quantity: 250 sets